Take The Paws 4 Life Pledge Because Our Pets Are Really Family Members!
This is a sponsored post written by me on behalf of Purina®. All opinions are 100% mine.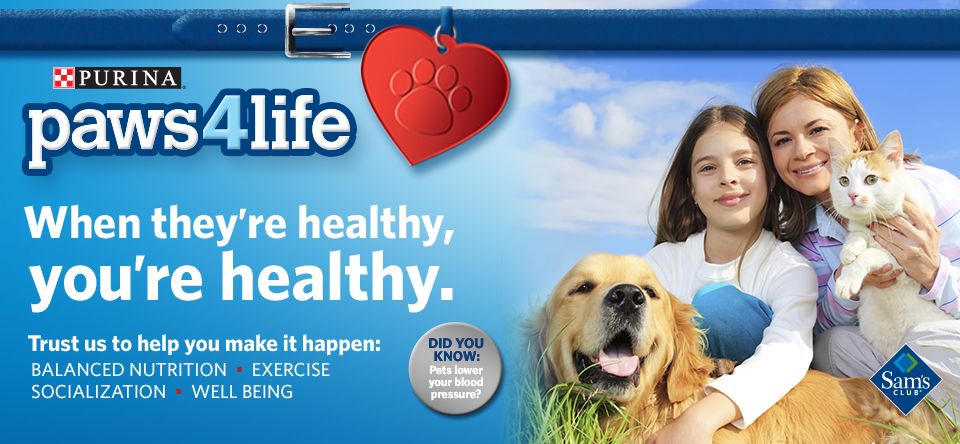 I know that Gracie and I are not alone in thinking that our pets are family members. We have 4 dogs and 2 cats. We love them dearly. We have been without 3 of our dogs and the 2 cats since Memorial Day because of the house fire. It has just tore our hearts apart. We love them so much. We have a new home now and we become our happy little family again in two days. What a blessing!
Our dogs have always been our comfort zone. Whenever something bad happens, they are always more than willing to love on us. I'm not sure how they know what is going on but they will crawl up in the bed with us and let us pet them. It is so relaxing and soothing. They offer unconditional love.
We should love them unconditionally too. What's wrong with people who take in animals and don't take proper care of them. I feel so sorry for these animals, those poor babies. I'm not sure what can be done to stop it, but I'm sure something can be done surely. All of my animals are rescues or strays. I don't buy animals. There are too many animals in shelters that need homes.
I care so much about my animals, I too the Paws 4 Life Pledge because a happy pet is a healthy pet. If my pet is happy and healthy, that makes me extremely happy, what about you? Will you take that pledge with me?
Having 6 animals can be expensive. I love the fact that I can get my large bags of Purina dog and cat food at Sam's Club at a wonderful price. This not only saves me money, it saves me time due to the size of the bag. I don't have to keep running to the store. My dogs CAN EAT now. I mean it too! The cats aren't as bad, but my doggies can kill a budget. Thanks to Sam's Club, my life is a little easier.
I can talk all day about our fur babies, they are more than just "animals" in our household. They are truly family members. We love them dearly. We want them happy and healthy. Honestly though, at this moment, Gracie and I just want them home with us. We miss them dearly. In two days that will happen. When our home burned, we not only lost our possessions, we lost our animals for a short time. Things are looking up for the Sparks girls! I've got to go to Sam's and by some Purina dog food before they get home!